This guide will show you how to quickly get up and running after receiving your board.
Power Supply
Your SBC is compatible with various types of power supplies, and these are the minimum specifications for the best performance and stability.
24W USB-C Adapter
USB-C to C Cable
Related Links:
Displays & Input
You can connect a HDMI monitor, USB keyboard and mouse to use your SBC as a standard desktop computer.
4K HDMI 2.0 cable
HDMI-compatible 1080P/4K monitor
USB keyboard and mouse
Ethernet cable (Optional)
Warning:

Do not attach multiple cables with large heads that could interfere. Bent or twisted connectors will result in intermittent connectivity issues.
Related Links:
Boot Up
USB-C Port - 12V/2A power input port
HDMI - HDMI output for an external display
USB - Keyboard and mouse
Ethernet (Optional) - RJ45 port for LAN network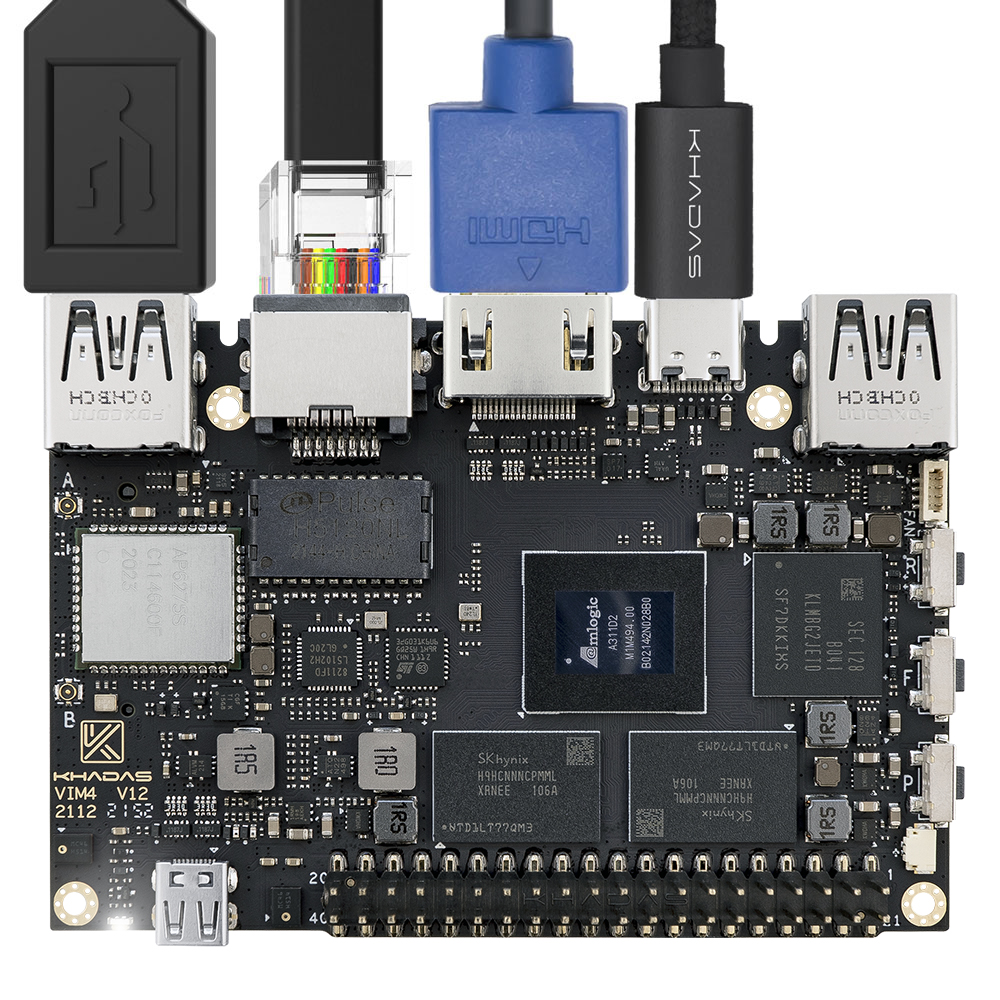 After connecting a 12V/2A power source to the USB-C port, your SBC will boot up. You will see the Khadas Logo appear on your display, and the white LED will flash in a regular pattern.
Repeated & Unplanned Reboots
If your SBC repeatedly restarts, or restarts randomly, this is an indication of insufficient or unstable USB-C input power. Change your USB-C power cable and/or use a different power adapter.
Related Articles
Khadas Websites